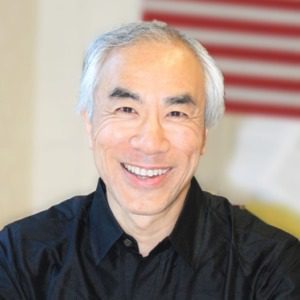 China is set to overtake the US as the world's largest retail market by the end of this year, and roughly 35% of retail sales come from e-Commerce.
But little do outsiders know that up to 80% of a brand's annual sales can come from major e-Commerce holidays such as Alibaba's Singles Day, JD.com's 618 Festival and traditional holidays like Valentine's Day.
Here's a look at China's e-Commerce holidays and how U.S. brands and retailers can better prepare themselves for the coming year.
Q1: A Slow Start To The New Year
The beginning of the calendar year is oftentimes slow as brands recover from intense China retail campaigns on Singles Day on November 11, Double 12 on December 12 and Christmas. The period leading up to Chinese New Year is often quiet as brands formulate their strategies and budgets for the rest of the year.
Aside from Valentine's Day, there are some Chinese New Year promotions in which customers purchase snacks and gifts for their families. Only in March do e-Commerce sales begin to rise significantly. Women's Day on March 8th is a big holiday and all of the leading platforms host promotions for that day, particularly for products such as cosmetics, personal care items and apparel.
Q2: Heating Up, JD.com's Big Day
May 20th, or 520, is also a popular holiday for couples as the Chinese pronunciation for 520 is an alliteration of the words "I love you" in Mandarin. Think of it as another Valentine's Day; fashion and beauty products tend to sell well during this time frame.
Then in June you have the second largest e-Commerce festival of the year: JD.com's 618 Festival. It's considered a major test for new brands, as results can indicate whether or not they're ready for Singles Day in November.
This past year, JD.com racked up $29.2 billion (USD) in transactions during the 18 days of promotions from June 1-18. In particular, JD.com is investing more in the beauty and skincare categories; in 2019, sales in this category grew 412%. But historically, JD.com has done better at catering to males, selling electronics, home appliances and fast-moving consumer goods (FMCG) products.
Q3: Slow Period, Gearing Up For Singles Day
The third quarter is relatively quiet as brands assess their performance from the 618 festival and start tweaking their strategies to prepare for success on Singles Day.
Minor holidays include the 818 e-Commerce holiday (August 18th) started by one of China's largest retailers, Suning Group, which gradually spread to the rest of the market. Another popular holiday is Qixi Festival, or Chinese Valentine's Day, which takes place in August as well. Large appliances and electronics are popular for the 818 festival, while female-oriented products such as apparel and cosmetics are commonplace for Qixi.
But more important are the beginning of preparations for Singles Day. Merchants have to assess which products to select for their promotions, apply for platform-wide promotions on Tmall or JD.com and figure out exactly how to price their products. Running out of stock is also a big issue, as smaller merchants often have trouble preparing their supply chain operations for such a large spike in demand.
Q4: Singles Day, Black Friday, Double Twelve
Like the American market, the fourth quarter of the year is the busiest time of year for retailers and brands in China. Not only do brands have to prepare for Singles Day, they also have to prepare for Double Twelve, Christmas, and in the case of American and other imported brands, Black Friday promotions.
Many brands spend months preparing for Singles Day, and these promotions alone can account for well over half of a company's annual sales. Singles Day is often considered to be a bellwether for a brand's success in the China market; if a brand underperforms then it may not be a good fit for the market. It is not uncommon for many brands to shutter their e-Commerce operations and exit the China market after Singles Day campaigns perform poorly.
However, keep in mind that many brands do not profit on Singles Day and instead treat it as a springboard to gain brand exposure for the long run. This is why organic food retailer GreenCommon began selling man-made artificial Omnipork this past Singles Day — the company knew the high profile of Singles Day would generate a lot of attention. Consumers who discover new brands on Singles Day may come back and purchase items at full prices in the future.
Companies with excess inventory after Singles Day can consider selling the remainder for Double Twelve or Christmas promotions. While most people in the West have never heard of Double Twelve, it is a widely popular shopping holiday in China. Last year, Double Twelve saw over 322 million parcels shipped to customers through both the state post office and private express delivery firms, up 32.5% from the year before.
Conclusion
At the end of the year, tally up your wins and losses and pinpoint what went right and what needs improvement.
China e-Commerce is a competitive, highly dynamic market that needs a lot of attention and effort to succeed in. The tempo at which things change is much faster than in the U.S.; it's not uncommon for brands to change promotions every week or two.
Picking the right merchandise, deciding what and how much to discount and how to allocate ad spend requires careful consideration. While it may be tough, American and international merchants have an advantage in selling premium brands known for their quality and superior ingredients.
---
Franklin Chu is Managing Director for Azoya USA, a provider of turnkey cross-border e-Commerce solutions to assist retailers looking to expand into China through a cost-effective and lower risk method. To date more than 35 retailers in 11 countries have partnered with Azoya to expand into China with ease, including French fashion retailer La Redoute, Sigma, Australia's largest pharmacy group, Feelunique, Europe's largest online beauty retailer, and Babyhaven, the U.S.'s premier retailer of juvenile products.