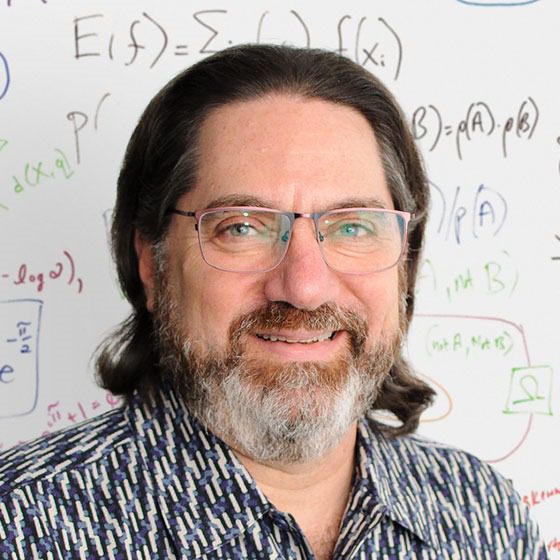 Every retail journey — whether it's a browse through a neighborhood store or a series of clicks through a web site — involves two simple things: First, a customer intention; and Second, an outcome, which, ideally for both retailer and customer, is a sale.
To optimize the journey toward this desired outcome, the customers' experience is everything: how seamlessly they find what they're looking for, how confident they are that a product will suit their need, how comfortable they are with who's selling it. The cues customers receive at each point of their journey will either make them take the next step, or move on.
Through years of observing customers in stores and online — my own journey includes senior executive roles at Best Buy, Toys 'R' Us, and Staples — I've witnessed what positive retail experiences look like and feel like, and what goes into creating and consistently refining them.
Space To Experience
Long, uniform aisles with tall, tightly packed shelves was, for a long time, the standard model for in-store retailing. Not only is this environment unstimulating, it can also make products incredibly hard to differentiate. For me, a store layout, just like an e-Commerce web site layout, should be customer-centric at its heart. When I was designing floor plans, we made a point of creating spacious environments where consumers could experience products in a way that felt personal and made the products relevant to their own lives. This is a simple concept, though potentially complex to undertake from an operations perspective, as it requires staff from different departments to work together. The higher the ticket price, the more vital it is to give customers the chance to experience the product before buying.
The same principle should apply to e-Commerce, and fortunately rearranging the "floor plan" of a web site doesn't involve physically moving heavy shelving units. Allowing web site visitors to get a feel for the product beyond basic information can be as simple as using large, high quality images instead of overwhelming text descriptions. A great example of this is the pre-order page for Pixel Buds. As a user scrolls the page, every imaginable angle of the wireless earbuds are shown in high resolution in a variety of styled situations.
E-Commerce teams can deploy even more advanced technology. Retailers can go beyond pages of lifestyle images and take advantage of virtual or augmented reality (VR or AR) experiences. These technologies can allow a consumer to try a virtual watch on their own wrist or see a virtual car parked on their own driveway. Home improvement and home décor retailers such as IKEA and Lowe's are already using "experiential commerce," successfully demonstrating their products using VR and AR to allow consumers to place virtual furniture in their own homes.
Test Different Solutions To Find What Works
Where an item is positioned in a store, how it's lit, how the pricing is displayed, the color of the demo model: these are all things that affect shop floor performance.
This can only be deciphered through experimenting, analyzing metrics and then implementing changes to gauge improvement.
Within e-Commerce, it should be table stakes to carry out continuous experimentation to understand which elements of a web site appeal to visitors and prompt consumers to take a desired action. Rather than working through the night to change floor layouts and color schemes in-store, online retailers can experiment at scale, changing multiple elements like images, calls-to-action and layouts across multiple pages. This method of experimentation can quickly reveal whether a large blue "add to cart" button performs better than a small red "I'll take it."
What happens if you increase the size of every piece of text by two points? Is your customer impressed by a dynamic navigation bar, or does it turn them off? The only way to find out the answers to all of these is to experiment. Not just once, but repeatedly.
Give The Customer Reasons To Choose You
In the majority of cases, your customer is going to be spoiled for choice when it comes to buying the product you're selling. Looking to compete on price alone is a pretty quick way to go out of business.
When I think about the brick-and-mortar stores I choose to buy from, price is only one element I consider. Consciously or not, consumers will ask themselves questions around the retail experiences that are on offer to them to buy a certain item. What will meet their needs in the most frictionless and gratifying way? Do I like the way the staff interacts with me? Is the checkout experience fast and pleasant? Is the shop an environment I want to spend time in?
These same principles apply to e-Commerce: a site has to differentiate itself in order to be chosen over a competitor. A company's values have become an increasingly important part of the experience. The 2018 Conscious Consumer Spending Index found that 59% of people chose to buy from a company that they felt was socially responsible. That wasn't just additional spending; nearly one-third of Americans decided not to support a company considered not socially responsible (Forbes, 2019).
Adding layers to enhance service, ease and value can be extremely powerful. These can be as straightforward as removing buyer indecision by offering free delivery and returns. They can be practical, e.g. offering visitors immediate assistance with the help of a chatbot. They can also be considered, e.g. highlighting a company's philanthropic mission that's likely to resonate with core customers and help them feel good about the organization they're doing business with.
With many retailers holding both online and offline spaces, these lessons are worth bearing in mind regardless of where the final sale is made.
---
Michael Scharff is the Chief Executive Officer for Evolv, the AI firm behind the Evolv autonomous web site experience optimization platform. He brings over two decades of digital commerce and retail experience; with leadership roles at some of the most well-known retailers in the U.S. including Sears Canada, Toys 'R' Us, Staples and Best Buy. He has a wealth of experience in all aspects of retailing and across numerous industry verticals and channels. Scharff has built and managed highly successful omnichannel and global e-Commerce businesses and has led teams in merchandising, digital marketing, innovation and other functional areas.