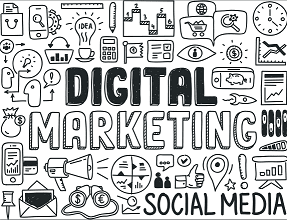 Marketing is a core function in retail organizations across sizes and categories. Although retailers are ramping up their marketing spending to improve the omnichannel shopping experience, many luxury brands don't have the executive leadership required to optimize results, according to a recent study from Luxury Interactive.
In fact, 71% of luxury brands stated that their organizations do not have Chief Marketing Officers (CMOs), and more than half (53%) are lacking VPs of e-Commerce.
The 2014 Luxury Interactive Benchmarking Report, which was conducted by WBR Digital, spotlights insights from 150 marketers at major global luxury brands. The report aims to establish an industry benchmark for digital marketers at luxury companies, while also identifying key areas of improvement, including social media, mobile commerce and product promotions.
Nearly all (97%) luxury brands are taking their brands digital and, in turn, have increased their investment in digital initiatives over the past year. Nearly half (46%) of respondents reported that they spend more than 10% of their marketing budget on e-Commerce, online and digital initiatives.
Increased investment in e-Commerce and digital marketing has led to an increase in online conversions (84%) and average online order value (88%) for many brands.
Approximately three quarters (74%) of luxury brands indicated that as much as 15% of their company's overall sales come through digital channels. Brands also are recognizing consumers' ongoing move to mobile. As a result, they are prioritizing mobile-optimized web sites (82%), mobile apps (46%) and mobile-optimized email marketing (50%).
Despite increased investments in mobility, many brands are still unsure of the business-wide impact of establishing an extensive mobile presence: 42% of the survey respondents said as of now, they are not satisfied with the results of their mobile initiatives.
However, many brands are seeing success with social media, and are using Facebook, Twitter, Pinterest and other sites to engage customers (93%) and disseminate news (87%). There also are signs that social is an effective channel to close deals, with 50% of respondents indicating that their brands use social media in their sales strategies.
Click here for an on-demand version of the report.