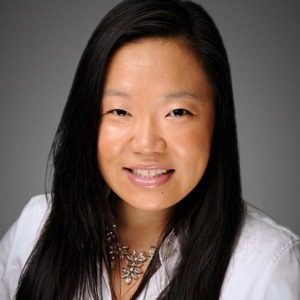 Millennials are a flighty, apathetic bunch of broke, disloyal shoppers. That's why the group is an enigma for brand marketing efforts, right? Not quite, boomer!
Millennials are a diverse group of individuals spanning 15 years from the oldest to youngest. Marketing to them as one "segment" is as meaningless as trying to market to any other 15-year span of consumers. Put simply, if you're lumping Millennials into a single marketing segment, you have much bigger problems to worry about than getting #cancelled.
This is an article about:
Shifting Your Marketing Mindset to Truly Personalized Engagement;
Implementing AI/ML to Distill Context from Consumer Signals; and
Achieving Scale with Known and Unknown Customers.
We'll highlight the importance personalized marketing (for any age group) and explain the mechanisms for achieving personalization (at scale).
Reframing The Millennial Problem Into Philosophical Marketing Issues
Plenty of insightful content has been published about Millennials. When it comes to retail marketing, there's no denying this generation's immense and exponentially growing value.
Millennials account for nearly one third of U.S. retail purchasing power, which is a lot. But why not focus your marketing spend on 100% of consumers who are in-market and showing purchase intent for your products and services?
Brand marketers, especially retailers, must graduate from lightly segmented marketing efforts such as targeting Millennials, women or young professionals.
Successful marketing harnesses real-time intent signals to capitalize on triggered, personalized marketing efforts that provide value for consumers.
Research on personalization shows the opportunity and positive impact marketers can achieve through consistent implementation of 1:1 marketing at scale.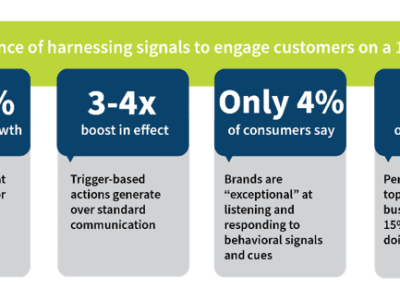 Retailers that meet consumer expectations by achieving personalized marketing will separate from the competition and increase market value. It will get harder and harder for lagging marketers to catch up, and they'll be even further behind when the next inevitable disruption hits the industry.
Artificial Intelligence And Machine Learning Create Context In Chaos To Empower Consistent Personalization
Digital disruption continues exponentially increasing the amount of data created every day. There are obvious challenges to cutting through the incredible amount of non-actionable noise in all this data, but advances in artificial intelligence (AI) and machine learning (ML) continue reducing those challenges.
AI/ML empower marketers to deliver on customer expectations around personalized, valuable engagement.
These tools help marketers identify meaningful context to engage individual consumers and improve experiences by delivering the right messaging across the right channel(s) at the most optimal time to drive action.
You're not alone if you've yet to adopt or unsure how to properly use AI in your marketing stack. Tons of marketers across all industries are struggling to build the case for it or determine the proper way to integrate it.
Don't worry – you're not alone if you've yet to implement AI in your marketing strategy.
We've covered the importance of successfully implementing AI into your toolset — even going as far as explaining how to mimic Amazon's AI and data modeling within your own four walls.
The core message is that marketers interested in scaling personalization must implement AI/ML tools to automate customer data analysis, uncover intent signals, create predictive modeling and build triggered, personalized engagements.
Scale Personalization For Known And Unknown Customers With Third-Party Data Enrichment
As you look at bringing on AI/ML and scaling your personalized marketing efforts, consider how you can reach high-value customers outside of your first-party data.
Walled gardens like Google, Facebook and Amazon are common options for customer acquisition. These channels provide great engagement opportunity and acquisition potential. Their consumer/user/identity graphs are enormous and provide highly detailed, targetable audiences. But they're innately biased to their own channels, they provide little if any information to enrich your customer profiles and they can only move the needle digitally.
There's certainly a place for these walled garden channels in your overall strategy, but most brands would be better off prioritizing more resources to a third-party marketing data cloud.
Partnering with a marketing cloud provider ensures more valuable data enrichment.
With a third-party data cloud, you can generate tangible and valuable insights for your organization by finding targeting lookalike audiences based on your known high-value audiences. 
These lookalike audiences provide real interested individuals to deliver valuable, truly personalized experiences and at scale.
In your consideration, it's important to make sure your data partners' value proposition aligns to your business objectives, and the way they monetize aligns to your revenue. This will ensure they're working to provide you value rather than hollow impressions or platform licenses.
From Millennials To The Masses, Personalization Is The Key To Results
Rather than focusing on moving the needle with Millennials, focus on moving millions of needles with your known and unknown customers. Persistent personalization at scale will return far greater value than focusing your success on a 15-year range of consumers.
The path to personalization success mandates at least basic implementation of the steps and tools listed above. Combining the proper mindset with consumer signal harnessing, strategically implemented AI and enrichment outside your customer universe is a recipe for lasting marketing success.
Identity, signals and connectivity are today's foundation for tomorrow's marketing success.
Personalization empowers you to cut through senseless segments and scale truly individualized outreach. The gaps between brands that achieve consistent personalization and those that lag will exponentially increase in line with the volume of consumer data creation.
---
Winnie Shen, Senior Director of the Data Cloud at Zeta Global, is a 10-year veteran of the company and instrumental leader in establishing and growing Zeta's world-leading permissioned Data Management Division. Shen recently joined the Data Cloud Division where she now leads business enablement, connecting brands to customers across digital channels. She earned her MBA with Distinction from New York University with specializations in Data Analytics, Management, and Marketing.