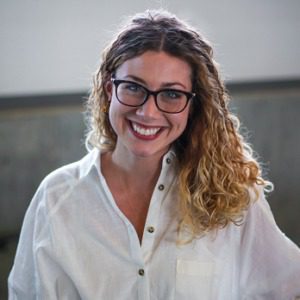 As the future of on-platform demographic targeting grows increasingly uncertain, advertisers are actively looking for better ways to overcome their eternal challenge of determining who best to reach and how best to reach them. As this search intensifies, the use of contextual targeting is on the rise. And with good reason.
Rather than using attribute-based customer personas — or affinities provided by an ad platform — to determine physical positioning of advertising messaging, contextual targeting employs keyword-based algorithms to place relevant ads in front of consumers actively engaging with related content. With this approach, ads don't mindlessly follow shoppers around the Internet; they display intelligently next to content that potential buyers are searching for and seeking to access.
Still, most online advertisers create customer profiles and then rely on the positioning capabilities of the major ad platforms to reach users who possess the demographic and psychographic attributes of their target audiences. But is it the most efficient way to reach consumers most interested in the advertised product? And how long will this approach remain viable as the amount of available user data continues to decline?
In light of all this, marketers would be smart to look at the opportunities and advantages presented by contextual targeting:
Contextual Targeting Can Reach Extended, Viable Audiences
Employing audience qualifiers to identify prospects, e.g. finding homeowners for home insurance ads, seeking new parents for baby product promotions, etc. is baseline marketing, but this approach can not only limit audience but also miss potential customers with real propensity to engage — and purchase.
For example, a contextually targeted ad for homeowner's insurance could appear on a page carrying content about how to purchase a first home. Or instead of exclusively targeting new parents with ads for baby products, brands can use contextual targeting to reach users visiting parenting sites and/or searching for baby shower gift ideas. Think of all those aunts and grandparents creating diaper cakes.
Contextually targeted ads have the unique advantage of not only appearing in front of audiences with the potential to purchase; they also intersect with these shoppers in the midst of their shopper journey.
Contextual Targeting Doesn't Rely On Increasingly Limited Consumer Data
More and more users are reconsidering what personal information they're willing to share online, and are looking to restrict the amount of information that platforms gather about them. At the same time, some platforms (like Facebook) are eliminating various data fields previously available to advertisers.
This redaction diminishes the completeness of the audience data, thereby lessening its value to advertisers. Indications are that the issues around data access and use will only exacerbate, as a recent study from Sizmek found that many marketers believe that using third-party data will become increasingly difficult given regulatory developments like Europe's GDPR.
Contextual Targeting Works: Period
Nothing argues for adoption better than success, and both Pinterest and Google Ads have offered contextual targeting for years with great effectiveness. Yet, intriguingly, it's not the preferred strategy employed by their customers. However, that same study from Sizmek found that 87% of marketers plan to scale up their contextual targeting spend in the next 12 months, so things could change.
And, why not? Recent A/B testing by Inmar — comparing contextual targeting versus affinity targeting on a major social media platform — saw a full 6% increase in engagement with contextually targeted ads, while CPM and CPC costs were cut in half.
Psychographic/demographic targeting is not going away anytime soon. But as platforms continue to limit what they share with advertisers, marketing budgets continue to contract and the demand for more efficient ad spend grows, then contextual targeting will grow as well. And with good reason.
---
Erin Gilbrech is Inmar Intelligence's Director of Media Operations and Strategy. Her team manages and executes all paid media campaigns on behalf of Inmar's clients as well as provides tactical recommendations regarding media activations. Her areas of expertise are digital media, influencer marketing and e-Commerce, with a focus on creating scalable and effective media strategies for clients. Previous to joining the Inmar team, Gilbrech led the paid media team at Collective Bias, which was acquired by Inmar in 2016. She has a BS in Marketing from the Soderquist College of Business at John Brown University.