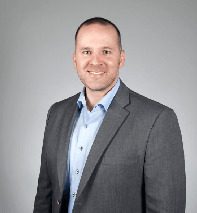 Deemed essential retailers because of marijuana's many medical uses, cannabis dispensaries have continued to operate even during COVID-19 shutdowns. But Hightimes Holdings President Paul Henderson is always on the lookout for more and better ways to connect customers with cannabis, so in recent months the company has focused on expanding its brick-and-mortar store footprint and launching a delivery network that will serve multiple California markets.
In this exclusive Q&A, Henderson reveals how COVID-19 accelerated the company's existing plans for delivery and the franchise-heavy future he sees for High Times as a retail operator.
Retail TouchPoints (RTP): What were some of the immediate impacts of COVID-19 on your business?
Paul Henderson: At High Times, which has been around for 45 years as a publication, a big piece of our business is in-person events, so the impact was pretty dramatic. We typically kick off with the 4/20 weekend in Sacramento, Calif., but we had to deal with a wave of cancellations. That's a little bit frustrating, because these events can take a year to a year and a half to plan.
The good news was that cannabis was deemed an essential retailer in every market, specifically California, which is one of the largest cannabis markets in the world. Overall, many dispensaries saw a massive spike in sales at the beginning of the pandemic because people were stocking up. That was followed by a drop to lower levels, and since then it has picked back up.
RTP: Had High Times already been on a path to offering delivery before COVID-19?
Henderson: We were in the process of closing on the acquisitions of a couple of stores, with the idea of piecing them together to create a delivery network, when COVID sped up our plans. We had been talking to other delivery services that said they saw the increase in demand for cannabis delivery shoot up 600% compared to pre-COVID-19.
We looked for a medium-sized delivery company to acquire in order to accelerate our plans, and found it in Mountain High. That acquisition gave us distribution depots in both Northern and Southern California, and we're launching delivery in Sacramento and greater Los Angeles this month. Additionally, with our April 2020 purchase of 13 dispensaries from Harvest Health & Recreation, we will be able to have a couple of stores double as delivery depots.
We had the benefit of having prepared for both retail and delivery expansion many months before COVID. We created our business model with those factors in mind, then decided to push delivery first.
RTP: Why are you starting with California?
Henderson: We focused on California because of the size of the market. We now have a scaled-up e-Commerce platform to support online customers in California, but we aren't allowed to deliver across state lines. In Colorado, which has had legalized sales of recreational marijuana since 2012, we're looking to move into delivery in 2021. Delivery also might work in Arizona, but I don't see a really big opportunity until there's federal action. Online cannabis sales with delivery requires the volume that you'd get with interstate commerce to make it worthwhile to scale up. I believe that will absolutely happen; in fact, there are federal-level lobbyists pushing hard to make it a key point in the November elections.
RTP: What's been happening on the retail side of the business?
Henderson: We signed a retail licensing agreement with Red White & Bloom, and they are converting 10 of their stores into High Times stores. They feel very strongly about the brand recognition that's associated with High Times. Their retail stores, most of which are in Michigan, had been operating under a couple of different names, but now they are looking to build their business in other states as well.
This is really the future of where High Times will go, now that we've done this first deal. I forecast that we'll have 80% of the locations be licensed operators working under our guidelines, with 20% of the stores run directly by us.
RTP: How do you see your business in relation to the other big changes that have taken place this year?
Henderson: We see cannabis tied into larger trends beyond COVID-19, for example Black Lives Matter. We're not just a cannabis magazine, we're a lifestyle publication that covers the arts, music and political movements, and we're tied into all of them.
It also helps that we have embraced the changes taking place, because I don't think things will go back to the status quo. I'm talking about new technologies, curbside pickup, different delivery models. We're so new that we have to toss things against the wall to see what sticks. Other retail verticals might be too comfortable or too scared to try new things, but we have to acknowledge that, for example, social distancing might not ever go away. That will affect how many people you'll have in a store and what the workflows will be like.