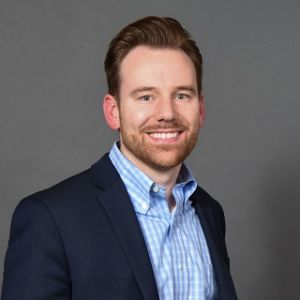 We've seen it time and time again ― shoppers venting on social media due to late deliveries, fulfillment errors or unmet customer service expectations. As many retailers can attest, consumers don't hesitate to be vocal when a business falls short of their hopes.
Think back to October when popular clothing subscription platform, Rent the Runway, temporarily stopped taking on new customers citing supply chain issues after numerous public complaints about delays and cancelled orders. The company acknowledged the delays were due to a "significant software transformation" they were undergoing within their fulfillment operation. Ironically, this software upgrade was intended to enhance the customer experience but, at least for a short time, contributed to a damaging "perfect storm" of customer service issues.
Meanwhile, retail giants like Amazon have set the bar at an all-time high with the promise of one- or two-day shipments. This means higher consumer expectations, more narrow delivery windows and little-to-no margin for error.
More than ever, retailers are expected to keep up with the staggering pace of consumer demands. In this new world of retail, whether you delight or disappoint your consumers can often be traced to one key factor: the strength of your supply chain strategy.
The Role Of Technology In Closing Visibility Gaps
Supply chain digitization helps create a more risk-tolerant supply chain by providing greater visibility and a unified view of where goods are at any given time. When shippers have a clear, singular view, they can make better informed decisions more quickly. This enhanced decision-making ability becomes especially relevant and valuable when shippers are faced with unforeseen events, such as natural disasters, in which supply chain agility is the difference between success and failure.
Retailers are turning to automation and predictive analytics to deliver greater levels of visibility and connectedness. Transportation management systems (TMS) bring those technologies together to not only increase operational efficiency, but also to integrate disparate and/or legacy systems, optimize costs and provide access to detailed reporting. They can offer advanced capabilities including:
End-to-end automation and dynamic collaboration so you can seamlessly manage your entire supply network, including across modes;
Detailed shipment visibility providing pricing insights and load management to ensure your shipments are delivered on-time and in-full;
Actionable business intelligence and analytics that can provide the immediate insight needed to make better shipping decisions; and
A robust network comprised of local, regional and national multimodal carriers to provide services on a shipment-by-shipment basis or dedicated lane opportunities. If you opt for a managed TMS via a third-party logistics provider (3PL), your provider can act as an extension of your team to help you optimize your network, identify savings opportunities and improve service.
Planning Ahead To Avoid A Squeeze
Veterans of the logistics industry can cite numerous examples of when failing to plan ahead led to less than ideal outcomes. Here are examples of when planning ahead saved the day.
When our customer, a major electronics retailer, needed to ensure inventory was pre-positioned prior to the holiday shopping season, we staged replenishment product in trailers close to high-volume stores. The drop-trailer program with strategically placed distribution centers meant no empty shelves, and when product was running low, we had additional supply ready nearby so the retailer could quickly re-stock without delay.
As the U.S./China trade war was escalating last year, we worked with many of our customers to pull-forward goods they would otherwise have delivered later in the year in order to beat deadlines for tariffs on Chinese goods. One of our customers, a large retailer, pulled forward more goods in a two-week period in February 2019 than they did during their entire 2018 peak season. That large pull-forward represented a significant operational change, but our customer was able to execute thanks to diligent planning, technology and close partnership with their suppliers and service providers.
Having The Right Strategy, Resources And Partners In Place
Retailers need not go it alone in managing their supply chains. To compete profitably and long-term, you must have the right strategy, solution, resources and partners to aid in execution. Whether that's working with a third-party logistics that who can go beyond the simple nuts and bolts of your transportation needs and look upstream across your whole supply chain, or implementing a technology product that can better inform your decision making, understanding your options is the first step to ensuring your supply chain ecosystem is a strategic asset to your organization.
---
David Commiskey is the VP of Customer Solutions, at GlobalTranz. GlobalTranz is a provider of transportation management solutions for over 1 million users and 25,000 shippers, including several major retailers. Learn more at www.globaltranz.com.