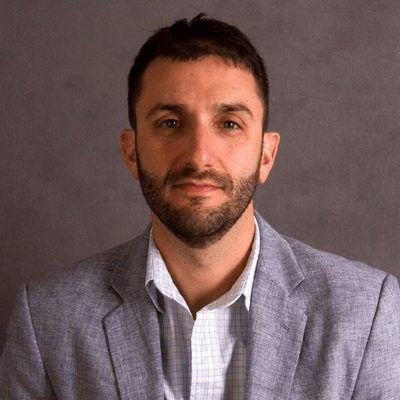 As a growing business founded in 2011, Industry West seeks to bring highly curated, innovative modern furniture to a diverse clientele that encompasses both B2B and B2C consumers. While the company has done furnishing jobs for the office buildings of Google, Facebook and Airbnb, it primarily sells chairs, barstools and additional upholstery for shoppers seeking to upgrade their home living spaces.
In an exclusive Q&A at the Magento Imagine conference, Ian Leslie, CMO of Industry West, discussed what drives the e-Commerce retailer's marketing and product strategies. Leslie started his career with the company in 2015, coming from the Savannah College of Art and Design, where he served as the Director of Interactive Design.
Leslie shared insights into Industry West's success, including:
How growing its accessories sales has helped Industry West start and build customer relationships;
Why being transparent about in-stock inventory levels is so important to generate customer loyalty;
How Industry West balances its B2B and B2C customer bases;
The retailer's brick-and-mortar ambitions, starting in New York City; and
How the company plans to grow beyond a midsized business even as it faces off against home furnishings competitors like Amazon, Wayfair and West Elm.
Retail TouchPoints: What kind of consumers does Industry West cater to?
Ian Leslie: Our bread-and-butter for both our consumer and B2B businesses revolves around the barstool. On the consumer side, we have the mom and dad who want to find the perfect four barstools for the kitchen counter. But then we also have the restauranteur who wants 100 barstools for their new restaurant that's opening in New York. Just as an aside, our major markets are New York, Texas and California, most of it due to the B2B site.
The introduction of new product is always very important. Founders Jordan and Anne England curate our catalog, and we don't have a team of buyers. They're the design directors. Now, we're finding that the accessories market is doing amazingly well. We've introduced a lot of new accessories, and that helps makes us more of an inspirational brand to an extent. We're not as expensive as some in the vertical, but I joke that "our AOV is a monthly home payment," depending on where you live. While someone may not initially be able to afford a $3,500 sofa, they can afford the $50 bowl, become immersed in the brand and start a relationship with it. I think our accessories line has been amazing for us and has been a great gateway to extending the brand.
RTP: How do you go about fostering customer loyalty with a retail and a B2B business?
Leslie: While we have our clients who design around the aesthetic we offer, one of our main differentiators is that if [we say] we're in stock, we're in stock. You'll order online at a lot of sites and within 48 hours you'll get, 'Sorry, you'll actually get this in six weeks' and then in two weeks you'll get, 'Sorry, it's actually 12 weeks.' We're very transparent about our inventory.
We have a loyal customer base. If they're sourcing for a restaurant that's opening in seven weeks, and they know that if we say we have 100 of something, we'll have 100 of something. We don't bait and switch. Additionally, we offer great services for larger products, like powder coating. We worked with an interior designer in New York City and we powder coated a bunch of items for SeatGeek's headquarters in their brand colors. We've done some powder coating for Airbnb's HQ as well.
I'd like to think we're closer to a midsized business now, instead of small. We understand what it takes to be an entrepreneur. We were bootstrapped by our founder, and we're not venture-backed. Our motto is: "We furnish modern creativity." This is everything from the guy who wants to open a pizzeria, to us furnishing Google, to the homeowner who wants to add a touch of color and something cool to their home. People come to us looking for that cool new stuff, and that works both on the B2B and B2C sides.
RTP: Does Industry West have any brick-and-mortar plans in the near future?
Leslie: We're opening our first brick-and-mortar store in SoHo. We hope to have the SoHo space open by the end of the year. Getting into the click-to-brick aspect in retail is our next big project. The two-square-block radius in SoHo that we're looking at includes stores for Casper, SmileDirectClub and Warby Parker, and they're all e-Commerce brands that made the jump to brick-and-mortar. This is for that client who wants the stools, but wants to sit on them before buying.
RTP: How do you plan on growing beyond a midsized business, especially as you encounter larger competitors?
Leslie: We're already up against companies like Amazon, Wayfair and West Elm. There's always going to be a space for a relationship in this market, whether that's a relationship with the web site, via chat as a channel or social media. Look at our social media feed and you'll see "this stool," "this bistro" or "this café," and you're building that relationship.
I feel like people will want affirmation on a purchase like this. My CEO and myself will often have a chat to get a voice of what people are asking about, and what they're shopping for. Some will ask, "How does this sofa hold up to heavy use?" and I'll say "I have three kids and a dog, it holds up great. I have that exact one in my house."
I think the big boxes that come in and try to sell 100 bistro chairs to a restaurant, there's going to be some friction if that relationship isn't built out.
RTP: What are you doing now at Industry West to bring personalized experiences to your consumers?
Leslie: Personalization and AI are the big talking points these days, but for now, it's enough to start with personalized search and a better product recommendation engine on our site. I think personalization can increase conversation, but you still have to balance that line of being creepy. There's still that sentiment where you don't want to get too personal. Let the shopper explore.
I'm a little bit curious in our vertical what the thoughts are on chat, and how that could potentially help us. We've done a lot of testing on statements such as "Hey, just checking out my order," and we may be able to automate responses to these via bots to take a lot of hours off our reps.
RTP: What do you enjoy the most about working as CMO of Industry West?
Leslie: If I ever name-drop, it's not a "look at me" to give myself a pat on the back, but it's amazing that I can walk off a plane at LaGuardia and the first thing I see is our stools at a restaurant. How cool is it that the Creative Director for Oprah has our chairs in his dining room? For me, my good friends started this company, and I was blessed enough that they said, "Ian's not just a friend, but someone we could trust with the marketing," and brought me along for the ride.
Of course, seeing the "hockey stick" growth of the company when I started was amazing, and for me now, the fun is in continued month-over-month, year-over-year steady growth.
RTP: What did you learn from your higher education background that you could apply to retail?
Leslie: At the end of the day it's inbound, lead gen, conversion marketing. Taking that to Industry West, the two biggest elements were:
1.) The lead gen component: We want people to create projects, and we retooled our wish lists for our interior design trade segment. It's their opt-in game to get more information about us, and it's more of a touch than getting them to sign up for a newsletter.
2.) The e-Commerce conversions aspect: When you're looking at e-Commerce versus any lead generation, you have to look at it from the perspective of what's standing in the way of that conversion. Industry West has always stood as a "digital native" — the web site is our catalog.