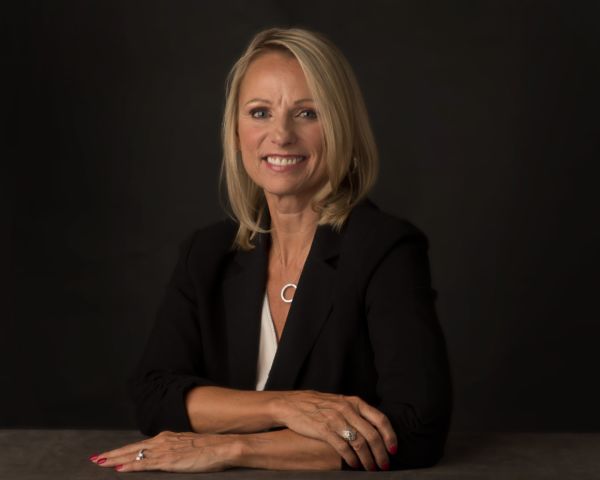 The intensity of market, shopper and competitive whiplash in the COVID-19 era continues relentlessly — and retailers in all sectors are dealing with the fallout. As state and local jurisdictions embark on the balancing act of pacing economic recovery with reopening steps, while at the same time being vigilant for renewed virus flare-ups, profound uncertainty will continue to prevail while consumer confidence suffers.
Even when we look back to early 2020 before COVID-19 was a global pandemic, retail was being shaken at its foundations by the rapid rise of Amazon; consumer shifts to online channels and home delivery; declining brand loyalty among shoppers; and supply chain complexity in the midst of tariff and trade wars. At a time when every baseline assumption is being thrown out the window and no one can predict either the near-term or long-term outlook, only three things seem clear:
The economic aftershocks of the pandemic will continue for months or years to come, and shoppers will be more price-sensitive than ever.
Even as we approach a post-COVID-19 landscape, the pace and severity of changes in the retail landscape will remain dramatic. The importance of getting prices right will only increase.
Trying to understand fast-evolving demand signals, elasticities and price sensitivities while sifting through mountains of data to respond with agility is no longer a human-scale option. Science-based systems are imperative to craft meaningful prices that resonate with shoppers while ensuring a sustainable bottom line.
In light of these sobering facts, let's look at how science-based pricing enables retailers to keep customers engaged while they simultaneously craft their desired price image and protect business and financial results.
With unemployment having soared rapidly to rates not seen since the Great Depression, shoppers' heightened price sensitivity is becoming deeply etched on their psyches. Like the Depression survivors and the Great Recession survivors in a later generation, today's consumers are likely to maintain more conservative consumption habits for the rest of their lives.
Retailers need machine learning-powered insights and analytics to continually reassess price sensitivities and competitive elasticities across every item in the assortment, to know where they must be aggressive on pricing to retain their customers' trust and loyalty. They also need to understand where sensitivities are less acute, enabling them to recover margins to sustain a healthy business. With real-time algorithms that accurately read demand signals and suggest prioritized price recommendations to respond to those signals swiftly, retailers can remain tuned to their shoppers and succeed where others will falter and fail.
These changes in shopper habits will extend beyond price sensitivities to encompass continuous shifts in shopper channel and fulfillment preferences, market basket size and composition, and Known Value Items (KVIs). Disruptions in the supply chain will continue to come fast and furious due to numerous factors: permanent changes in consumption patterns by rafts of newly unemployed workers; former students who do not return to school or university; and workers who shift to work-from-home mode long-term, meaning that home goods demand will continue to rise while office, school and other workplace consumption remain depressed. International trade will continue to see disruptions as trade wars continue to rage; international container ships are stalled as crews with coronavirus outbreaks are quarantined; and virus outbreak hotspots disrupt entire domestic industries such as meat processing.
Retailers need immediate insights into how shopper behavior and preferences are changing daily. This includes understanding affinities and cannibalizations as product mixes shift and shoppers' channel preferences evolve. Only with these insights will pricing and merchant teams successfully be able to navigate assortment, pricing, promotion, and clearance decision-making. Will shoppers continue to flock to contactless home delivery-based shopping across all sectors? With meat supplies down and prices up, what meat substitutes will be in demand, and what prices will shoppers perceive as fair? Will the shift to home-cooked foods be long-term as unemployment persists and shoppers have more time and less disposable income?
Science-based insights, analytics and recommendations enable retailers to successfully grapple with and navigate these issues, making informed decisions that ensure alignment with their price image strategy.
There's no question that human-scale analysis and processing times will be grossly inadequate to cope with the scale and speed of dealing with these challenges. With historical data all but meaningless in the current and future environment, retailers can no longer assume they have long lead times for decision-making or that they can repeat last year's promotional offers and cadences with any hope of success.
Only retail leaders who strategically leverage modern AI- and machine learning-based price optimization capabilities have the opportunity to shift from a reactive to a proactive mode, creating prices that align with their desired price image and evolving category, KVI, and assortment strategies to keep up with rapid market shifts.
---
Cheryl Sullivan is President of DemandTec by Acoustic. She is a proven retail and CPG innovation executive with 30 years' experience leading teams delivering high-impact products for retailers worldwide. She is highly successful at developing product strategy, vision and roadmaps, and marketing, positioning and go-to-market strategies. She has spearheaded industry innovations that drive measurable business impact for large retail and CPG organizations globally. Sullivan earlier led Revionics' corporate marketing and strategy and was Senior Director of Product Strategy for Oracle Retail across Category Management, Pricing, Promotion, and Assortment & Space solutions. She held executive positions at ems, Spectra Marketing, Intactix/JDA and i2 Technologies.