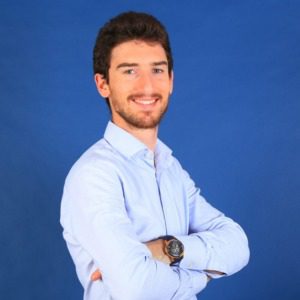 Ask any marketer if they know what drives conversions and they'll say yes. But drill down further and you'll find that any attribution model is faulty by one measure or another. This is especially true in the world of brick-and-mortar. 
A Problem Worth Solving
Where digital campaigns meet real-world results, you get disparate methods of defining reach versus conversion. That is, a customer might see an ad in the digital world and convert in the real world. Cross-referencing these systems and mitigating the results is a huge task in and of itself. In a multichannel world, an individual might interact with a brand across dozens of media, devices and points of interest. And while any model cannot measure 100% of conversion actions with complete accuracy, but by using location data, there emerges a more trustworthy, accurate attribution model for mobile marketing than any digital-only model.
Know The Impact Of Your Campaigns.
Measuring site clicks and sales does not measure the full impact of any campaign, digital or otherwise. Particularly for brands with a strong retail arm, lapsing the entire offline story creates a huge attribution gap. What actually matters for brick-and-mortar is sales in-store. Any marketer will want campaigns that deliver against this KPI and can prove their efficacy.
Using mobile location, you can get an accurate measure of who has visited your store, how long they stayed, and where else they visited. Whereas traditional digital advertising only measures half the consumer journey — the digital half — mobile location data can help fill in the gaps. 
Why is it important to measure in-store performance relative to digital campaigns? Simply put, companies are spending a ton of money on digital advertising and still doing most of their business in-store. In-store purchases account for the lion's share of all sales, a whopping 86% by dollar amount. Some industries still do the vast majority of business in brick-and-mortar locations. The food and beverage industry, for example, still generates 98% of total sales in-store. But retailers spend a ton of money on digital marketing. The retail industry spends more money on digital marketing than any other industry. In fact, retail brands will account for nearly 22% of all digital ad spend in 2019 in the U.S.
If nearly 90% of business is happening in stores, what matters in terms of marketing investment is: What's the intended outcome and How will you measure that. And in the end, the most important KPIs will be store visits and sales.
Discern Digital Influence.
Simply measuring store visits can tell you how many people walked in the door. But if you want to measure the performance of a campaign, you ought to be linking the result (visits) back to the advertisement. The key question is not: how many people visited my store? Rather, the key question is: how many people visited my store because they saw a particular ad campaign? In other words, marketers need to know whether visits would have happened anyway. By comparing an exposed group with a control group, you can tell how many of the visits have been generated thanks to a given campaign. Measuring incremental visits will fill an important gap in the attribution puzzle.
Get Down To The Dollar.
Above, I mentioned that the most important KPI is sales, and up until now we've been looking at store visits. Yet new technology makes it possible to conference actual sales with location data. That way, you can determine the dollar amount influence of any drive-to-store campaign. Right now, using one of the many mutations of CRM onboarding, you can sync your store's point-of-sale system with a digital advertising campaign, but, it's fairly costly and time consuming to do so. So the question is: is it worth the time and investment?
The fact is: using a simple formula (store visits times conversion rate times average order value) will give you a highly accurate indication of the dollar value of a campaign (and therefore ROAS). Unless the exact dollar amount is crucial, you can deploy  advertising campaigns efficiently without needing to leverage CRM onboarding.
Key Takeaways
There are many shortcomings in traditional attribution models for analyzing marketing campaign performance, and these have led marketers to seek more accurate methods for measurement. Location data enables marketers to measure the results that tell the most thorough story about their campaigns. And to boot, advertising campaigns yielding better results in terms of store traffic can have a significant positive impact on the bottom line.
---
Benoit Grouchko is CEO and Co-Founder of Teemo. He founded Teemo in 2014 after working at Criteo as a Product Manager and Business Intelligence Analyst. Grouchko is a business and technical mastermind and a thought leader in the data and performance marketing spaces.