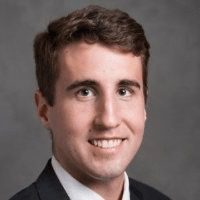 Grocery delivery is continuing to shake up the supermarket industry, and Amazon's presence is only amplifying the disruption. Retailers seeking to compete in this highly competitive space must choose between using third-party solutions or handling operations in-house. They need to, carefully consider the pros and cons of each to ensure they roll out a platform that will both please their customers and provide them with acceptable margins, according to Jack O'Leary, Senior Analyst at Edge by Ascential (formerly PlanetRetail RNG).
In this exclusive Q&A, O'Leary shares his insights on where the grocery delivery market is headed and the pressures it is applying to the industry, along with the effects automation will have and how Amazon is carving out its place among fierce competition.
RTP: Have Amazon's acquisition of Whole Foods and its launch of AmazonFresh had a particularly outsized effect on the industry, or is it just another competitor in a complex field?
Jack O'Leary: I think Amazon had a huge impact with the Whole Foods acquisition. They're doing all the right things there to justify them being the 'elephant in the room' in terms of disrupting the space. One example is their rolling out Prime Now rapid delivery of perishable items from Whole Foods stores, in pretty much every single market where they have an overlap of Prime Now delivery drivers and Whole Foods' store network. They are also testing click-and-collect at Whole Foods stores through the Prime Now app in a number of locations. We only expect that to expand. More fulfillment options that leverage Whole Foods locations will enhance the shopper experience and make Amazon a legitimate grocery competitor.
I think the best hedge grocery players have here against Amazon as a long-term threat is leveraging their existing store networks, like we're already seeing them do in the case of Walmart, Kroger and others, to try and get a head start on Amazon with click-and-collect. This can truly be a differentiated experience that Amazon cannot match right now in the vast majority of the country where there are no Whole Foods stores.
I do think Amazon is going to be transformational in this space. The Whole Foods acquisition was the accelerating factor for that, not the legacy of AmazonFresh. Expect to see AmazonFresh and Prime Now further integrated into the Amazon.com experience going forward, and Whole Foods stores to continue being used to supplement that offering. Amazon's going to put its flag in the ground and try being one of the most relevant online grocery players in the U.S.
RTP: How do you think Amazon's alleged plans to open 3,000 additional Go stores will affect the industry?
O'Leary: I think the Go stores are serving a separate trip type. When thinking about the industry, we kind of get pigeonholed into believing that there will be one model that defines the future of how we grocery shop. I just don't think that's the case. There are multiple trip types, so there will be multiple shopping models to meet them.
For example, say I'm a Millennial in a city cooking dinner, and I need an ingredient very quickly — I might use Prime Now to order something delivered to my doorstep in under an hour. But if I'm a working mom in the suburbs and I'm at the office and I need to pick up my weekly grocery restock, I might build a click-and-collect order from my desk and pick it up at my local Walmart on the way home. If I'm looking to the future of the spontaneous convenience trip, maybe there's a cashierless store option on a nearby city street to my office that I stop off in while walking home. I buy a protein shake and a power bar by simply scanning my app as I walk in, grabbing the item and walking out the door again.
There's going to be new innovative retail business models to serve every single type of shopper need. No one is truly standing out across click-and-collect, home delivery, traditional grocery shopping trips and convenience trips as doing everything the best. The defining principle is that all of this is going to be increasingly digitally enabled, and increasingly convenient for the shopper.
RTP: Some retailers are harnessing third-party services to handle delivery, while others are taking their efforts in-house. What are the pros or cons of each approach?
O'Leary: The advantage of partnering with a third party is that it helps you get off the ground much more quickly, and at lower order volumes, than a grocer would normally have early on by itself. Instacart has shopper networks in all the cities they're operational in, and they pick the items off the store shelves and deliver them to the shopper. They also have an Instacart brand name that brings shoppers to your platform and creates demand. All of this allows a retailer to get their grocery program off the ground at a much more rapid pace than building it themselves.
The disadvantage of a third-party program like Instacart is that, in the short-term, you're giving up some percentage of sales to Instacart. You're also having Instacart pickers (who are not your store employees) coming to your store aisles and selecting items. This can result, in some cases, in undesirable outcomes, with your perishable aisles becoming overpicked, or the pickers causing some sort of disruption in your store experience. Finally, Instacart controls the data on the shopper since the transaction happens on their platforms — and so they also own the shopper relationship.
In the long term, if this level of control from Instacart continues, it will affect a lot of retailers. There is a worry that Instacart starts to minimize your retailer branding and your grocery branding on their web site. The third party becomes the retail brand shoppers associates with, so you lose some of that loyalty you had as the shopper's go-to grocer.
Alternatively, there are some major hurdles for grocers looking to do it themselves:
It's a major investment;
Most grocery players are operating on a thin margin;
It's a capability that you as a grocery player don't currently have embedded in your culture; and
How do you recruit a network of delivery drivers to run a delivery business?
It's really challenging to get off the ground facing those realities.
The advantages of doing it yourself are you can build a shopper relationship around online grocery, because you also control and own the data.
It's a balancing act for many U.S. retailers. As you've probably seen in the news, many retailers are opting to partner with Instacart. I think many are opting for the speedy approach to really get online now with Instacart, or to try to build it out themselves. The stakes are too high with online grocery accelerating — these retailers need to retain their shoppers through this transition.
RTP: Do you expect other forms of automation, such as Kroger's warehouses and delivery vehicles, to make an impact on the delivery arms race?
O'Leary: Our perspective on the home delivery landscape, for grocery at least, is that it's going to be a mixed model across the country in terms of how it operates — meaning the model is going to be dependent on the characteristics of the local geography that's being served.
In certain geographies, there simply aren't enough online grocery shoppers to support having a full perishable automated delivery center like what you see from Ocado. It just isn't going to make economic sense. In these cases, we think that the store-pick model, where you have an Instacart or you have something in-house where people are simply moving through the aisles to fill the baskets that are ordered online, will be the model that persists in those geographies.
In certain urban areas and certain cities where there's going to be a tremendous amount of online grocery delivery orders, that's where we think those big designated fulfillment centers that utilize innovative technology like Ocado's automated basket-building robotics are going to be. These are really large investments up front, but more effective for efficiency in high-volume areas.
In between these two extremes, you're going to see other models. You will see some grocery stores that have enough order volume where they will stop picking out of the aisles, and instead designate a space in the back room for building online grocery delivery orders with manual human pickers.
The future of grocery delivery and how that model operates is going to be dictated by the unique geographies of where it is being served, and where the orders are coming from.