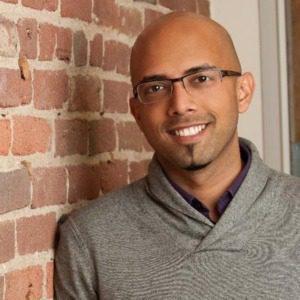 Throughout the holiday season, digital sales increased more than 18%, according to Mastercard. But the end-of-year sales crush wasn't the only challenge that merchants faced.
As promising as that figure is for retailers, the truth is most are springing silent revenue leaks all along the shopping journey. Willing buyers are unintentionally stymied or turned away by roadblocks such as overly aggressive fraud filters, order-review delays and opaque inventory management.
Losing those orders is a year-round challenge, but it was particularly acute during the holiday season, which can mean the difference between profitability and loss.
To put it bluntly, consumers will not accept complications. E-Commerce — and consumers' expectations — have evolved to the point where shoppers expect to buy anywhere, anytime on the channel of their choosing. There are so many places where so much can go wrong — all of it magnified in the holiday season.
Holiday Disappointments Lead To Diminished Customer Loyalty
And holiday losses are not one-time disappointments for retailers. Nearly half (49.4%) of shoppers surveyed for Signifyd by market researcher Survata said that they would accept no more than one bad online experience before deciding not to shop with a retailer again.
To bounce back from any holiday disappointments, retailers can employ what I call the three V's — visibility, volatility and viability.
Visibility: U.S. shoppers buy gifts for an average of 15 people, according to Deloitte. The unfamiliar combination of billing and delivery addresses flooding in, makes it difficult for retailers to determine whether those orders are being placed by legitimate customers or fraudsters. And in increasing numbers, they are buying those gifts on a mobile device, which can't be cookied. That makes it harder to be confident that the buyer is a trusted customer.
Volatility: The holiday season means huge peaks in order volume. The National Retail Federation says 61% of shoppers buy their last gift during the week before Christmas. The surge in orders can overtax a retailer's fraud staff and systems. Some will give into the temptation to tighten up their fraud rules to reduce risk. They'll also be reducing the number of orders they ship. The Christmas week order surge comes with an additional challenge: Some retailers will have to tell customers they cannot promise delivery before Christmas.
Viability: Heightened customer expectations fueled by Amazon mean customers expect orders to be delivered quickly and for free. The Signifyd/Survata survey found that 37% expect order confirmation within five minutes and 41% expect the order to arrive within three days. Retailers risk seeing abandoned carts and canceled orders when these and other benchmarks aren't met.
Automation Can Help Plug Holiday Revenue Leakage
By examining the three V's in their own operations, retailers can get out ahead of the challenges they present. While the sort of planning that successful retailers typically do is a good start. It might be time for a deeper analysis.
The common theme in the three-V challenge is that they occur when teams or systems are overwhelmed by holiday volume. Automation is not a cure-all, but automation systems that are self-learning and provide scale and flexibility can go a long way toward calming some of the holiday chaos.
There is, however, no taking the human out of the equation. The best retailers in the industry over-index on very human communication: Set clear expectations with consumers for the rest of the year and immediately reach out when complications arise. Listen to what consumers tell you and incorporate their best ideas into your operations.
---
Indy Guha is a senior advisor to Bain Capital Ventures and leads enterprise marketing at Signifyd, a Bain Capital Ventures portfolio company. Prior to joining Signifyd in 2018, Guha was a partner at Bain Capital Ventures where he co-founded the firm's Bay Area office and invested in application software and SaaS companies, with a focus on sales and marketing technologies.