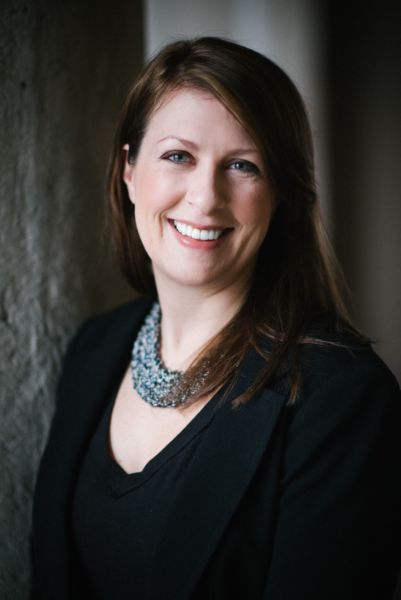 For the last few years we've seen a slowdown in spend for many brick-and-mortar (B&M) stores. And now, in the trenches of a global pandemic, physical retail is having a particularly difficult time. On the other end of the spectrum, retailers that had already established a solid online business — including businesses that are online-only — are in a good position to build on already-strong momentum as consumer buying shifts further online.
Along with temporary and permanent store closures across the country, it will continue to be a challenge for physical retailers to keep their doors open, even as shelter-in-place restrictions are lifted. However, that's not to say all hope is lost for physical retail, by any means.
During these challenging times, it's important to remember that retail does not and will never exist in a vacuum, and neither do retail customers — many of whom don't know where to turn if their long-time neighborhood stores close their doors. This presents an opportunity for B&M retail to win back the loyalty of shoppers that once belonged to their direct competitors, as well as online-only merchants, if they move quickly, cater to convenience, and focus on consumer behavior.
Move Fast And Smart
Cardlytics works closely with major retailers to help them understand where consumers are spending, then applies that knowledge to incent a purchase with cash-back ads in banks' online, mobile, and email channels. With a view into more than $3 trillion in purchase data, we can see that when a physical store goes out of business, half of its competitors in that specific industry don't pick up their fair share of the distressed merchant's sales. In fact, roughly 20% of the distressed brand's customers don't come back to industry-specific options when some stores close. Instead, they often opt for stores that stock many items as opposed to those who specialize.
As the world has changed with the global pandemic, so too has consumer spend. Industry-specific merchants will have a sizable opportunity to target free-agent shoppers, but this is also a challenge, given the fierce competition from big-box retailers and online-only players. Industry-specific physical merchants can capture spend from their competitors by offering timely promotions, cash-back deals, and placing a heightened focus on customer service.
As stores begin opening up across the country and people return to physical merchants, it's important that brick-and-mortars act fast in order to be the consumer's first stop for their shopping needs. And where they have an online presence, merchants should be connecting regularly to drive sales digitally — as their supply chains allow — and ideally drive cross-channel purchase behavior. Already, the best in the business are offering delivery or safe curbside pickup options.
Big Box Breakthrough
Big box retail can also turn its performance around as shelter-in-place restrictions are lifted. By playing up the convenience of a one-stop-shop and highlighting their lower prices, consumers will be drawn in, desiring a quick and affordable shopping experience.
When industry-specific merchants — like an arts and crafts store or a pool supply shop — close their doors, nearby big box retailers can attract those shoppers by upping their stock in that aisle, and offering special promotions like buy-one, get-one deals. But it's critical that they act quickly to retain these customers. Shoppers acquired in the first two to four months after a store closing are three to five times more likely to return — and those customers spend a full 30% more per trip.
Specifically, retailers that have seen their business go up during the pandemic must focus on using their omnichannel offerings to retain those new customers once business resumes as usual — a divergence from the conventional wisdom to invest most heavily on new client acquisition.
What's In Store For 2020 And Beyond
Last year shaped up to be a turbulent one for physical retail, and 2020 is looking drastically grimmer. However, this won't be the end. Booming trends, such as the rising popularity of omnichannel offerings or well-timed customer acquisition campaigns, can help B&Ms navigate the times.
Even prior to the pandemic, Cardlytics' work with major retail advertisers and analysis of valuable purchase data showed that customers who use omnichannel offerings from a single retailer are incredibly valuable. This is true particularly during high-volume shopping seasons like the December holidays and back-to-school (B2S).
These savvy customers like to shop in-store, online, through the retailer's mobile apps, and even take advantage of newer offerings like buy online, pick-up in-store (BOPIS). During the holiday season, omnichannel customers spent twice as much as their single-channel counterparts. Similarly, throughout the bustling back-to-school shopping period, omnichannel customers drove 48% of spend and 48.1%of purchases.
This data indicates that just because shoppers are being drawn to online offerings now, they still value various types of shopping experiences and will return to the physical stores. As a result, B&Ms should focus on how they can retain the influx of online shoppers they've seen throughout the pandemic and work to bring them in-store as they begin opening. Using data, analytics, and highly targeted advertising will ensure the right messages are shown to the right customers to drive this omnichannel behavior.
Prior to the coronavirus, a whopping 85% of purchases occurred at physical stores versus online, emphasizing the value that consumers still find in in-store shopping experiences. So now is the time to really focus on a strong customer acquisition strategy and turn today's challenges into opportunities.
---
Dani Cushion is the CMO of Cardlytics, a fraud-free native advertising platform built within the digital channels of bank partners that reaches more than 133M monthly active users. Cardlytics helps marketing clients reach likely buyers at scale and determine return on ad spend down to the last penny. With a focus on driving significant corporate growth, Cushion has built out a best-in-class global marketing and communications team. She also helped Cardlytics go public as the first tech IPO of 2018. Prior to joining the Company in 2015, she was SVP marketing and communications at Millennial Media.