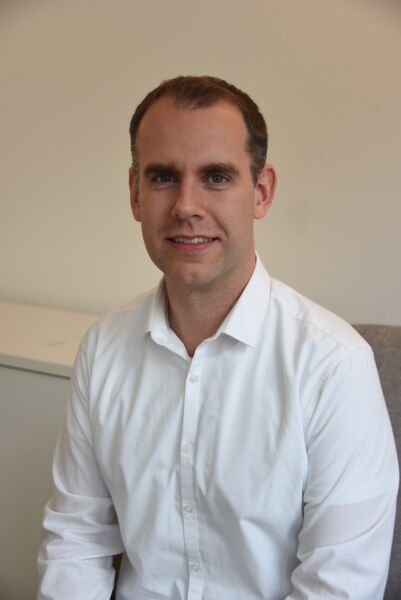 The retail landscape has changed dramatically since the very first COVID-19 outbreaks. Online sales grew nearly 50% at their peak, with much of that activity taking place in one particular sector: grocery. Just this past June, online grocery sales in the U.S. reached $7.2 billion — that's quite the jump from August 2019's $1.2 billion.
Rather than years or months, grocers had just weeks (if not days) to adapt to the new competitive pressures of the ecommerce space. In-store pickup, curbside pickup and delivery certainly helped supermarkets offer an e-grocery option, but convenience alone isn't a long-term strategy. Grocers must think of other ways to gain and maintain market share, and many have come to realize the role that frontline management plays in reaching this objective.
In short, middle managers' understanding and empowerment are essential to helping organizations become more agile food retailers.
Why it's Essential to Empower your Frontline Management
Currently, frontline management spends up to 60% of its time on administrative work and approximately 10% to 40% on managing teams. This leaves little time for coaching frontline workers, which is fundamental to effective retail management and how best-practice companies use frontline managers. If customer-facing employees have the technology to work autonomously, however, it frees up leadership to serve customers in more strategic ways and act on opportunities. In short, managers have more time to pursue value-creating activities.
Empowering frontline management with information, real-time data and insights is part of this, and the same is true for mapping administrative and repetitive tasks into digital tools. One Gartner study found that 50% of large enterprises will be investing in major initiatives to improve the manager experience by 2022, and their focus will be on automating the administration of multiple worker-related human capital management tasks.
With all the benefits these shifts bring, failing to make similar changes increases the risk that the competition will overtake you in the next few years.
How to Start Leveraging Retail Communication as Your Competitive Advantage
Even after automating administrative or repetitive tasks for frontline management, food retailers often struggle to fully leverage and empower customer-facing teams. What often gets in the way is their retail communication strategy.
As it stands, food retail communication is a three-layer pyramid. Official communication sits at the top, where the retailer communicates its broader goals and strategies to the layer below: management. Management then relays information to the next layer, which happens to be the frontline teams. The problem is, official retail communication doesn't always reach these teams — at least not using the necessary detail.
Connecting frontline workers directly to the organization is a much better retail communication strategy. Not only do you save time and effort, but you also improve the quality of information and establish a potential feedback loop, allowing you to capture and act on real-time customer sentiments and concerns.
Improving retail internal communication through digital tools also allows managers to focus more on providing context and implementing critical decisions rather than just relaying the exact same information to multiple teams. They can get into the details and better coordinate the next campaign, local crisis management or standard operating procedure updates.
And with a centralized digital communication channel, grocers could relieve the duty of retail internal communication on daily briefings, handovers and shift changes from management's shoulders. It becomes that much easier to tackle operational challenges by simply resolving communication problems in retail settings.
How to Start Encouraging Better Communication in Retail
The importance of retail communication should never be underestimated — after all, it connects the entire workforce and keeps everyone on the same page. How you go about doing this is entirely up to you, but the following are often the best places to start:
1. Invest in the right tools. Many of the applications used today simply don't provide employees with the functionality needed to excel in the changing retail workplace. In fact, one study found that 80% of features in certain software products often go unused because they are not tailored to the needs of a frontline workforce. Knowing this, start by identifying any communication problems in retail locations. Then review the resources you're currently providing frontline management to determine whether a more prudent tech investment could actually help resolve the issue (rather than simply patch things up momentarily).
2. Encourage a change in frontline mindset. Many managers come to the floor thinking, "I'm just another associate with the sole job of getting my tasks done." That's not very motivating if you were to ask me. Instead, empower frontline management to truly lead. Encourage them to step away from administrative tasks and provide constructive feedback to employees on how to best serve customers. That's how you can definitely improve communication in retail locations: by inspiring managers to inspire their teams.
3. Reassure workers about job security. A common misconception is that machines and automation will replace workers. Although this can be true in certain situations, that's not usually the case. One study found that nearly one-third of U.S. workers are employed at companies that recently introduced some form of advanced technology, and 76% of respondents report that these advances have made their jobs easier.
Use retail-oriented employee communications to alleviate any fear your teams may have regarding the use of technology (such as artificial intelligence). Share the benefits of digital transformation in retail as you introduce new tools and resources to increase buy-in on the front lines.
4. Don't rush your selection — simply accelerate implementation where possible. Although 63% of managers feel the pace of new technology implementation is too slow and lacks urgency, going slow is often the best means of reaching a much speedier conclusion. Look at what you need at a basic level, rank your priorities, and then start exploring and connecting employees through a digital channel. Provide support and training, and seek feedback to realize the full benefits of digital transformation across retail locations.
5. Ensure seamless integrations. Lastly, although a shiny piece of technology might have all the features you're looking for, be wary: If it doesn't have the integrations available for the third-party systems your employees use regularly (think point-of-sale and workforce management systems), it might not ease up your workflows as much as you'd like, and adoption could be poor among employees. With this in mind, keep integrations and ease of use top of mind on your hunt for new tools and technologies.
Only a connected workforce can quickly adapt to change and act agile in uncertain times. The disruptions in retail through digital transformation can certainly attest to that. As far as food retail goes, the winners will be those that deliver a great and consistent customer experience. This should be built on strong employee communication strategies in retail that empower managers to focus more on the "human" parts of their job.
---
Andreas Slotosch is the Chief Growth Officer and Co-founder of Beekeeper, the single point of contact for your frontline workforce. Beekeeper's mobile platform brings communications and tools into one place to improve agility, productivity and safety. Slotosch specializes in frontline worker technology, growth and entrepreneurship within the internet industry.