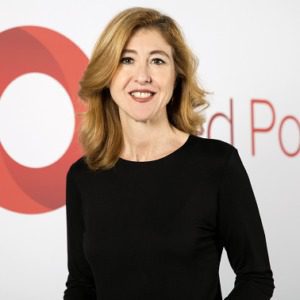 Almost all industries have been affected by the coronavirus outbreak to some degree, and the retail space is no exception. The pandemic has completely transformed the way we live, work and shop. As more consumers are staying home, there has been a major shift to e-Commerce. Brands around the globe have shut down their brick-and-mortar stores and ramped up their online activity in an attempt to keep up with the influx of consumers shopping online.
Nobody knows how long this restrictive period of self-isolation will last, but the mere uncertainty of the pandemic's duration calls into question just how well companies are equipped to manage a long-term disruption to their business. Additionally, businesses have one other concern to manage during this period — counterfeiters leveraging consumer fear and panic buying to sell potentially dangerous fakes to the concerned public.
A New Era For E-Commerce
Within the last five years, the retail industry has seen a major shift from consumers shopping at big-box and traditional retailers to consumers opting to shop on major online marketplaces. However, within the last three months, the coronavirus outbreak has spurred an even more dramatic shift to online shopping. As the crisis continues, the Internet is quickly becoming the only place for shoppers to get what they need, whether basic necessities or gadgets to pass the time.
In a recent study conducted by Red Points following the COVID-19 outbreak, 57.9% of consumers said they have increased online shopping versus shopping in-store. If this issue persists for the next few weeks and beyond, all signs point to these numbers increasing, with consumers gradually increasing their online spending.
It is no surprise that during this time, certain products have seen a spike in demand. For example, there has been a major increase in demand for household cleaning solutions, protective gear and other health-related products. But consumers also are purchasing products that are helping them complete their normal routine, for instance, workout gear that will help them continue their gym routine because there is no definitive timeline on when this outbreak will be resolved. One thing for certain is that companies are scrambling to figure out whether or not they are equipped to handle a long-term disruption to their business.
Sadly, the coronavirus outbreak isn't the first pandemic to spur an e-Commerce revolution. Following the SARS outbreak in China in 2002 and 2003, JD.com and Tmall gained major traction with Chinese consumers. While it is unfortunate that these outbreaks occur, as seen previously in China, some shifts in consumers' behavior resulting from COVID-19 will likely persist beyond the crisis.
Fakes On The Rise
Though it's difficult to say what the long-term impact of the coronavirus will be on the retail industry, there are already early signs that fraudsters are leveraging this time of fear and uncertainty as an opportunity to take advantage of consumers. Counterfeit protective gear like gloves, masks and hand sanitizers have all been on the rise since the pandemic started. The problem has gotten so out of control that China confiscated 31 million counterfeit face masks, whilst Amazon has banned more than one million products that claim to protect against, or even cure, the coronavirus — in addition to the removal of tens of thousands of overpriced health products from unscrupulous sellers.
These counterfeit listings come at a time when consumers are more vulnerable than ever. As the data shows, despite consumers being genuinely concerned about inauthentic products flooding the Internet, the conditions for authentic goods to win over fakes aren't great. Due to the current situation, the majority of respondents admitted to buying more products on impulse instead of doing their due diligence.
With more people shopping online than ever, unsuspecting consumers are not only competing for products; they also run the risk of purchasing a product that has been manufactured with hazardous materials. In today's fast-changing e-Commerce landscape, it is imperative that retailers and brands do what they can to ensure consumers are aware that counterfeits are plaguing these online marketplaces.
Meanwhile, whilst many factories had closed in China as a result of the country's quarantine at the end of January, now in the end of March the situation in China is under control and business is beginning to return back to normal. That means factories are coming back online as well. But the worst is still to come for manufacturing operations in Europe and the Americas.
Unfortunately, many counterfeit suppliers tend to be concentrated in China's nimble factory network. China's factory workers already are past the worst part of the virus. That means counterfeiters may be in a better position to jump on renewed demand before legitimate sellers can reopen production. As data from Marketplace Pulse shows, more than half of new sellers on Amazon in March were from China, an all-time high. Every year, February usually sees the smallest number of new Chinese sellers due to Chinese New Year. In March, growth resumed and so far in 2020, it is setting new records. In other words, brands that manufacture outside of China could be handicapped in the fight against counterfeits.
Whilst this is alarming, the jury is still out on how long this trend will continue for.
This is why, during these uncertain times, it is essential that brands consider how the shifting dynamic of consumer shopping behavior, as well as sneaky counterfeiters, will impact their businesses long term. There is no clear answer as to when the crisis will be resolved, but brands that start to invest in services that will help them meet shoppers' demand for authentic and cost-effective goods are likely to benefit in the long run.
---
Laura Urquizu is partner and CEO of Red Points — a Barcelona-based technology company offering the leading all-in-one SaaS solution for detecting and enforcing online IP infringement. Urquizu joined the initial founding team in 2014 and has led the company since its infancy. Red Points gives brands full visibility into their online presence, ensuring online transactions and experiences are authentic by fighting fake products and brand fraud. Red Points Brand Intelligence Platform is a fast, effective technology solution in the complex and ever-changing fight against online counterfeiting, piracy and distribution fraud.