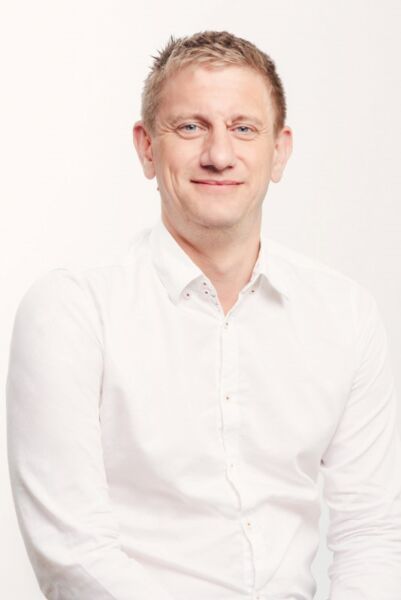 Ecommerce has allowed businesses to expand their reach and sell to a greater number of consumers in more locations. It also made it possible to resume sales during a time when offline retailers were closed amid stay-at-home orders and social distancing guidelines. For portions of last year, online sales were the only option for many brick-and-mortar establishments, which inspired them to reconsider the way they do business.
Delivery was just one way to implement online sales — according to Gallup data, curbside store pickup increased 17 points to 36% during the first couple months of the pandemic. Meanwhile, brands like Nike ramped up their direct-to-consumer (D2C) offerings.
Amazon continues to lead the dot-com market and traditionally offline businesses have found it very difficult to compete. In order to measure up, they'll need every advantage available to them — including an agile and resilient supply chain.
Compete by Playing it Smart
Agility is one of the attributes that has enabled Amazon to become so successful, and much of its agility is driven by intelligence. Amazon accumulated the data it needed to reveal vital information about price elasticities and shifts in product demand. This ability to analyze POS data quickly and gain insights is one of Amazon's greatest advantages.
The combination of agility and data collection has made the e-tailer very powerful while inspiring a number of brands to introduce or expand D2C sales. Nike, for example, now sells approximately one-third of its products directly to consumers — in exchange for this convenience, the shoemaker can access a tremendous amount of customer information.
Lead by Being a Team Player
Though it may be tempting to accept the notion that Amazon is a stalwart that few can compete with, businesses are not at their mercy. Instead of being looked at as an adversary, Amazon should be viewed as a source of inspiration. Businesses can take what Amazon has done and improve upon it using the power of virtual supply chains.
Rather than seeing each other as competitors, businesses that operate in the same supply chain should recognize that it is actually supply chains that compete, not companies. Martin Christopher, Professor at Cranfield School of Management, famously said, "Individual businesses no longer compete as standalone entities, but rather as supply chains. We are now entering the era of 'network competition' where the prizes will go to those organizations who can better structure, coordinate and manage the relationships with their partners in a network committed to better, faster and closer relationships with their final customers."
Consider the network that many businesses already have in place. Nike is doing more D2C sales, which is one component of the virtual supply chain. It provides brands with end-to-end control of their relationships with consumers, as well as control over the way products are ordered and delivered. By selling directly to those who wish to purchase their products, brands will ultimately gain Amazon-like benefits, including in-depth insights from the data it gathers as a result of those sales. Better still, these brands — and the retailers and suppliers that service them — could all further benefit by joining forces in a virtual supply chain.
Improve the Viability of Virtual Supply Chains
While the need to control their supply chains is valid, businesses don't necessarily need to own them. They should instead consider the effects of Amazon's dominance — the e-tail leader is forcing collaboration to create virtual supply chains. Brands can compete — and even get an edge — by partnering with retailers. At the same time, retailers are now at a point where they must embrace omnichannel and collaborate with brands to improve the viability of the virtual supply chains that they find themselves within.
Enabling virtual supply chains also requires a new way of supply chain planning — a strategy that focuses on real-time, event-based scenario planning that will allow businesses to quickly and effectively respond to changing scenarios. It's a strategy that makes it possible to evaluate feasible options and determine the best decision for optimal results.
However, the best scenario planning strategy cannot be easily achieved when the underlying processes are not designed for managing events. An alternative strategy — one in which planning processes focus specifically on event management, including promotions, product launches or capacity changes, as well as how they might impact operations — would be a much smarter initiative. It would better equip organizations to withstand or entirely avoid future challenges or disruptions, and ultimately pave the way for a truly virtual, real-time supply chain.
Prepare for Unanticipated Events and Unforeseen Competitors
Whether dealing with political coups, trade wars, the threat of another pandemic or a comparable world event, supply chain agility and resiliency are the key to ensuring businesses can keep up. And if the growth of Amazon has taught us anything, it's that businesses must evolve in order to compete.
Rather than attempting to predict the unpredictable, businesses should refocus their attention on scenario planning. Driven by data and the insights data provides, scenario planning empowers people to make rapid decisions while making it possible to share info with suppliers and orchestrate the network for outstanding success.
---
Adam Bimson is Director and Co-founder of Vuealta, a global provider of scenario planning and forecasting solutions for supply chain, finance and operations. He has over 15 years' experience in performance management and business intelligence and has delivered successful change into a wide range of clients, including FTSE 100 organizations, international assignments and public sector bodies. He has experience of many sectors, with his current focus including insurance and consumer goods, both of which have high demand for planning and modeling capabilities. His work has spanned all stages of delivery including shaping (information strategy, requirements and vendor engagement), implementing (design, build and test) and embedding (rollout and business change). In addition, Bimson brings a perspective based upon analyzing and modeling business performance himself, including running a dedicated team providing insight to the incoming CEO and strategic change program of a $12.14 billion retail organization.