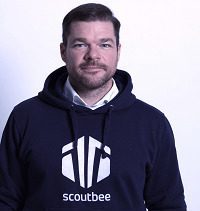 The COVID-19 pandemic has brought about some of the most dramatic supply chain disruptions in living memory. In the U.S. alone, reports showed individual states resorting to bidding wars over scarce PPE and other essential medical supplies. We watched as toilet paper shortages led to public fist fights and madcap heist adventures, with examples in the latter category ranging from the merely ambitious to the thoroughly absurd.
Procurement has never been an easy task. Even under the best of circumstances, simple supplier scouting operations can require as much as 150 hours of labor just to narrow a list of 10 suppliers down to a shortlist of three for onboarding. This is only made worse by the fact that fewer than half of large global companies are using tools like AI, advanced analytics and IoT to boost efficiency in supply chain operations.
As a result, many procurement teams simply don't have the time or resources to line up secondary suppliers that can serve as backup in the case of an emergency. When natural disasters and other supply chain disruptions occur, these teams look to secure short-term solutions rather than sourcing secondary suppliers that can ensure continuity of service in the face of future disruption. In many cases, the assumption is that finding a long-term solution for a temporary problem will require too many resources.
Today, for better or worse, the COVID-19 pandemic is forcing the procurement industry to take a hard look at that assumption. If nothing else, the current crisis has revealed two crucial, fundamental truths. The first of these truths is that companies must develop comprehensive, proactive contingency plans that will allow them to continue functioning in the wake of supply chain disruptions. Even before the pandemic, research showed that disruptive events are becoming more common. Organizations would do well to identify secondary suppliers that can help mitigate risks in their supply chain.
The second truth, of course, is that you can never have too much toilet paper.
Where Risk Scenarios Fail
As we enter into a post-pandemic world, supply chain management leaders will undoubtedly be laser-focused on the question of how to build more resilient, breathable supply chains that are better able to endure future disruption. There are many strategies that may ultimately prove effective, but any viable solution must push the industry to evolve past the reactive approach that has become standard, and help it embrace a more proactive character.
Today's businesses rightfully invest a great deal of time, money and effort into developing and analyzing risk scenarios. However, in many cases these businesses are unable to take full advantage of these efforts. Many supply chain leaders cite predictive analytics as the Holy Grail of enterprise risk management, but more often than not, their organizations lack any meaningful ability to generate and act upon these analytics. That's no surprise given that in some sectors nearly all parts are still sourced, and that global supply chains are increasingly dependent on China. Digital transformation in the supply chain can help to remedy these issues, but it continues to move slowly. One could argue that COVID-19 did not make our supply chains weaker, but has merely highlighted weaknesses that were already there.
Preparing For Post-Pandemic Challenges
Companies will face a number of challenges as they look to return to normal once the worst of the current crisis has passed. However, in the context of supply chain management and procurement, business leaders should prepare for three challenges in particular. The most immediate concern is that companies will return to some semblance of regular operations, only to find a radically reshaped supplier landscape. It is crucial to begin working now to determine which suppliers are at risk, and which suppliers may go out of business by the time a company gets back to work.
The next challenge will be predicting how the virus will behave in the weeks, months and possibly years ahead. We saw early on in the crisis how some efforts can backfire, when companies started moving operations out of China and into India, only for India to be hit by a devastating wave just as China began opening up. Due to the fundamental unpredictability of the virus, the most effective risk mitigation strategy will require businesses to increase their resilience by establishing a wider network of suppliers around the world.
The final, and most difficult, of these challenges will likely come in Q4 2020 or Q1 2021, as economies begin ramping up in earnest, rapidly increasing demand before the supply side is able to catch up. For procurement leaders, this means that their priorities will quickly shift from securing the supply chain to finding ways of coping with higher prices. Whole industries will transform into vicious shark tanks where slow-moving competitors are quickly devoured. It's likely that this period will bring a major shift in market shares across industries, a fact that will deliver many benefits to those that have the advanced AI and analytic capabilities that will enable them to outswim the competition.
Using Technology To Build More Breathable Supply Chains
Procurement teams must begin taking secondary suppliers into serious consideration if they wish to mitigate risks in their supply chains and avoid the worst effects of the next major market disruption. When a primary supplier is suddenly unable to fulfill its production timeline, this preparation might put an organization weeks or even months ahead of competitors — invaluable time that could mean the difference between market dominance and obsolescence. Fortunately, there are a variety of underutilized technology solutions that can give organizations an edge.
AI and digitization can play a tremendous role in speeding up the procurement process for supply chain management teams. With the right tools, a procurement team can narrow a selection of over 1,000 suppliers down to a shortlist of 10 or fewer in just 12 hours. AI and digitization tools not only help procurement officers do their work more quickly and efficiently, but also offer an information advantage for their market, facilitating access to new opportunities and fresh ideas. Digitizing the scout-to-source process enables procurement teams to find new suppliers faster, and rapidly benchmark new and current suppliers.
No one can predict for certain what the future holds, but for companies that wish to grow more breathable, resilient supply chains and mitigate risks, supplier diversification will be essential.
---
Gregor Stühler is Co-founder and Managing Director of scoutbee, the AI-driven supplier discovery platform. His experience in the automotive and tech industries combined with his experience in sourcing industrial components has provided him with a strong base knowledge of strategic procurement. His passion for tech-enabled procurement has propelled scoutbee to the forefront of the sourcing market, and he has grown scoutbee's customer base to include Audi, Airbus, Siemens, Heidelberg and Bosch. Powered by AI and continuously curated data, scoutbee traces the supply chain of millions of suppliers to bring together supplier information with deep insights and a simple, digital process for strategic sourcing.