Earlier this year, Euromonitor predicted shoppers would act with a recessionary mindset throughout 2021. And with the COVID-19 situation anything but stable as we head into the holiday season, many customers may continue to view big financial purchases with more caution.
So if you sell premium products, how do you convince these people to convert?
It's all about innovative luxury marketing to prove the value of your high-end products.
These five insider tips for high-end marketing can skyrocket sales during the holidays, based on our agency's proven strategies:
Highlight Deals and Promos
Offer Social Proof
Be Strategic in Your Retargeting
Lean into Health and Wellness Benefits
Sell the Long-Term Value
5 Luxury Marketing Strategies for the 2021 Holiday Season
When targeting budget-conscious customers with luxury product marketing, one common (and understandable) impulse is to cut down on price.
However, retailers can still find success selling premium products without dropping their prices or targeting a different audience. All they need is a comprehensive high-end marketing strategy.
1. Highlight Deals and Promos
What's the point of holiday sales if you don't have any promotion planned? This is a great opportunity to convert customers who have been on the fence all year long.
Once you cook up your attractive deals, go all in on highlighting them using your marketing channels:
Use social media ads to promote your holiday deals. Always highlight your discounts in your ad creative.
To drive more organic traffic, set up permanent landing pages with optimized copy for holiday promos and deals.
Leverage paid search ads to attract customers ready to purchase.
Run email campaigns to inform your subscribers of your deals.
Whatever channel you use, employ urgency and the fear of missing out (FOMO) in your copy and creative to compel shoppers into converting.
2. Offer Social Proof.
A tried-and-tested way to persuade price-conscious customers into buying your product is to incorporate social proof into your luxury marketing. When browsers see positive reviews from actual satisfied customers, they're much more likely to be convinced of your product's value.
Take Vitrazza (which sells high-end glass chair mats) as an example. In just one month, the company was able to reach $1 million in monthly sales using the power of social proof through video reviews.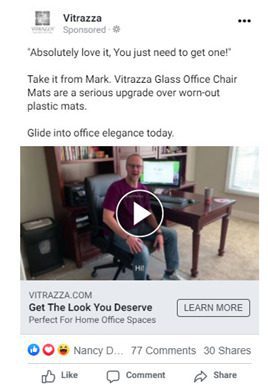 You can do the same by asking existing customers to record positive reviews of your product for an incentive like a gift card. Then, employ that user-generated content in your social ads, website and other marketing channels.
3. Be Strategic in Your Retargeting.
It's unlikely that a customer will purchase your high-end product the very first time they see it. Recapture those shoppers still on the fence during the holidays by incorporating retargeting into your ecommerce digital marketing strategy.
Get started with these strategies:
Set up an "abandoned cart" campaign for people who placed your product in their digital carts on your website but didn't convert. Send them tactical email reminders about their incomplete transactions.
Consider providing free shipping on top of seasonal discount offers.
Compare your product value with competitor products to make a case for yourself.
4. Lean Into Health and Wellness Benefits.
COVID-19 has forced people to think more about their health and wellbeing. According to the EY Future Consumer Index, 57% of consumers want to make health-conscious choices when purchasing products. And three years from now, "health" will be the major deciding factor for 43% of them.
For that reason, use content marketing to highlight the health and/or self-care benefits of using your product. Some brands may find it more difficult to sell these benefits than others, so talk to your customers and see what they get out of your products.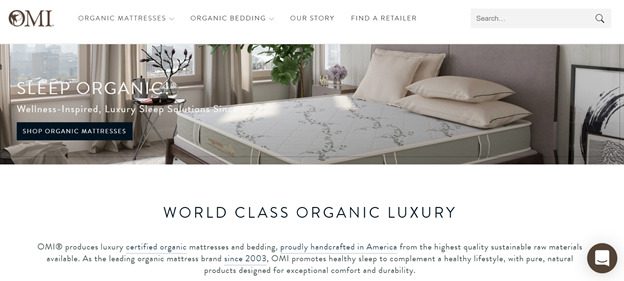 Always make sure any big claims are factual and backed by research.
5. Sell the Long-Term Value.
The reason why your high-end product costs more is that it offers greater value in the long run. So, sell your price-conscious customers on that.
Design a promotional campaign focused on the high lifetime value that your product offers. Inform your audience that they may end up spending more in the long run in maintenance/repairs/replacements (whichever applies) by picking a cheaper alternative.
Marketing a luxury product isn't easy, but by employing these tactics, you may convince even the most price-conscious customer to buy your product this holiday season.
---
Entrepreneur and digital marketer Mike Belasco has been the founder and CEO of ecommerce digital marketing agency Inflow since 2007. His background as a web developer and SEO expert built an agency that has worked with major brands like Amazon, Overstock.com, Dish Network, and many more. Today, Belasco leads a team of more than 25 PPC, SEO, and conversion optimization specialists as a boutique, fully remote ecommerce marketing agency.