Apparently, growth is a hard habit to break — even when a pandemic forces the shutdown of every one of your 465 locations. Hand & Stone Massage And Facial Spa is the kind of high-touch business that you'd expect to be paralyzed by COVID-19. Instead, the franchise operation, which had been opening 50+ locations per year and had been on track to open 55 units in 2020, has been able to:
Keep 70% of customer memberships active during the shutdown with a combination of communications and promotions, such as encouraging members to give gift cards with their unused benefits to frontline health care workers in their communities;
Open six new locations during April and May 2020;
Reopen approximately 180 existing locations by June 1; and
Rehire more than 80% of its employee base.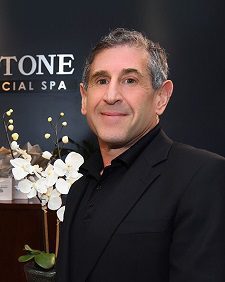 CEO Todd Leff shared much of Hand & Stone's better-than-survival story in a video interview, and he expanded on the multiple elements that have gone into the retailer's winning formula for a tough time.
Retail TouchPoints (RTP): You first became involved with Hand & Stone Massage over a decade ago as an investor, after a long career in franchise-based retail. What attracted you to the company?
Todd Leff: It was an interesting time, right at the height of the financial crisis in 2009. A lot of people thought I was crazy to invest in a business that they perceived as a luxury. But that was a time like today, when health and wellness were starting to be much more of a focus for people. Also, while I thought people would pull back on purchasing luxury items, I figured they would maintain their memberships to do the 'staycation' of a one-hour spa experience.
Additionally, financial crises actually lead to growth in the franchise business, because you have a lot of upper-middle-market executives who get laid off, or have had enough of the corporate life and decide to invest in their own business, and we saw that happen in 2009-2010.
RTP: You also mentioned that until 2020, the company hadn't faced any tests on the scale of COVID-19. Which principles have been most useful in dealing with such an unprecedented situation?
Leff: One of the reasons we're emerging so strong is because the company has a few simple core values. Going into the pandemic and shutting down 465 locations on March 15, we set three simple, clearly defined core objectives: Preserve franchisee liquidity; protect and motivate the employee base; and prepare for reopening,by figuring out what the business would have to look like when we emerge.
RTP: You've said that this type of forward-thinking mindset also has been critical. What are some other key management principles that have helped?
Leff: One of our principles has always been to overcommunicate your objectives. You have to keep in mind the diversity and size of this organization: 12,000 to 14,000 employees across the franchise system, as well as a constituency of owners representing the 465 units. So every week for eight weeks we did a mass weekly live webinar with the entire system. Most have been attended by approximately 500 different constituents, who have been able to ask questions during these sessions.
Again, we wanted to keep things simple and understandable. We didn't try to achieve 100 things. Our other key principle was being transparent: we shared what revenue was in the system, what the challenges were, where units were being closed and people laid off. We wanted to share what was happening and let them know what we faced.
RTP: It sounds like Hand & Stone has found a good balance between the centralization needed for a large organization, versus the freedom to operate at the individual franchise level.
Leff: That's the strength of franchising. Consumers want a national brand, because they like the uniformity of standards and systems. But even more, they want to know that it's a locally owned business, and that there's someone there every day who cares about that business. We give owners a level of autonomy that they might not have in a corporate operation to put their own local stamp on the business. That's helped us grow, because the owners get aligned with local causes and it gives them a face in their communities.
With COVID-19, some elements of centralization became more important. At the local level you don't have the resources to engage a panel of medical experts, or to understand every state regulation and how it relates to specific practices. We've been able to share that kind of communication with a 48-page reopening guideline protocol. We think it's critical to get the consumer to understand that it's safe to get services here.
RTP: Hand & Stone has been able to hold on to a high percentage of its membership, even when locations had to shut down and consumers have had a lot of worry over finances. What are some of the tools you've used to maintain customer loyalty?
Leff: When we closed locations on March 15, I was convinced that we wouldn't be able to reopen any locations until at least June 1, so I strategized with our executive team and franchisees about how to keep members engaged for three months. Our memberships are month-to-month, and people can cancel at any time. But members get prepaid packages that stay current as long as you're a member. So the first thing we did is say, What additional member benefits can we put in place that never existed before to keep them engaged?
First, we allowed people with unused packages to assign them to someone else. People could put them on a gift card, and we encouraged people to reward a frontline health care worker in their community. Hundreds of thousands of our members went to hospitals to give these cards to workers.
Additionally, we told members that if they stayed active for April, May and June, we would give them a free massage or facial gift card as a reward for staying with us.
We also communicated to our members that they were supporting a small local business as well as their individual massage therapist. Many members have relationships with their therapists, and they wanted to make sure they would have a place to come back to work.
It helped that we had a great relationship with members going in, and we also reminded them that if the membership fee ever became a burden, for example if someone lost their job, that they could terminate it any point. Knowing that the decision-making was in their hands also, I believe, led them to vote to stay with us.
RTP: Do you anticipate Hand & Stone will be able to return to a growth mode as we move past COVID-19?
Leff: Believe it or not, we've actually opened six new locations during April and May. It's a testament to the American entrepreneur. We had to shift all our training to virtual training, which was a huge exercise in itself, but these locations are opening now. We had originally projected 55 new locations in 2020, and our revised projection is 40 new locations.
The big push with reopenings is getting the members back and engaged, and getting the locations fully open. Some states are allowing certain services but not others, so we're working with state officials and also on getting all our employees hired back. The demand for these services is there, and we have to get people back into the workforce to be able to meet that demand.